Monday, September 10, 2012
Happy Monday!
Yes i know i know...it is MONDAY...and this post is titled "LoL Sunday"...
.....BBBBBBUUUUTTTT i was soooo busy walking in Kansas City Fashion Week that i was unable to update my post this past week!!!
Yup...thats right...i was in KC Fashion week again and i had an AMAZING time!
I met some amazing ppl...got to wear some AMAZING clothes...not to mention i had some great photo shoots with some AMAZING photographers....look at these yall! I would have to say that i am officially a model!! :-)
what do you guys think?
yup...that is what i have been doing the past week! Modeling...Modeling...and MORE modeling...oh yea and a little bit of school and a WHOLE lot of studying! LoL
I hope that you guys had an amazing week!
Without any further delays here are your LoL moments for this week!
I hope they bring a smile to your face :-)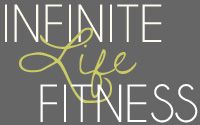 Click to go to my Health and Fitness site!!!